This event was talking place at MacArthur Park, just across the 110 Fwy and a mile or so from Downtown and Occupy's original home.One Thing, they still had plenty of signs.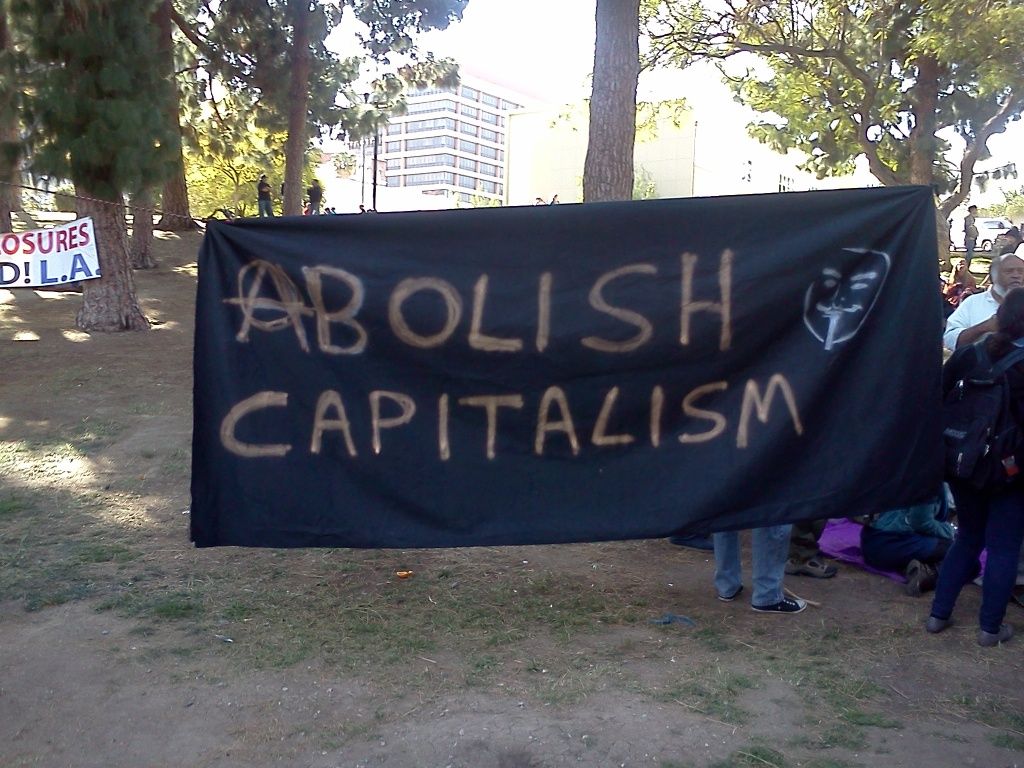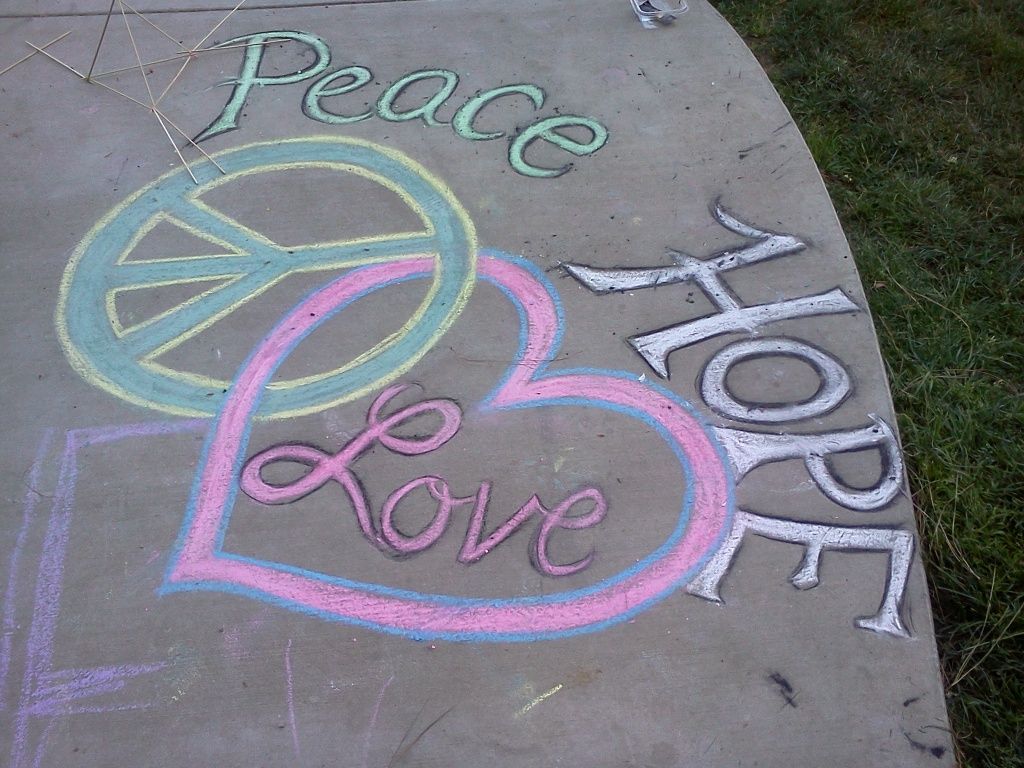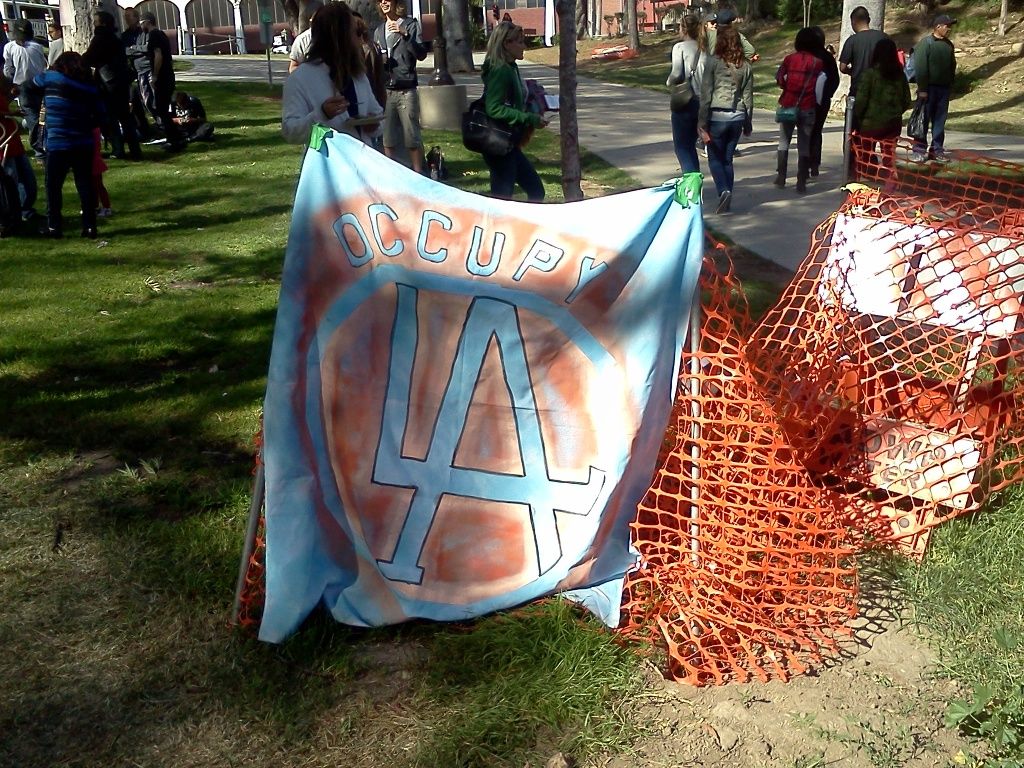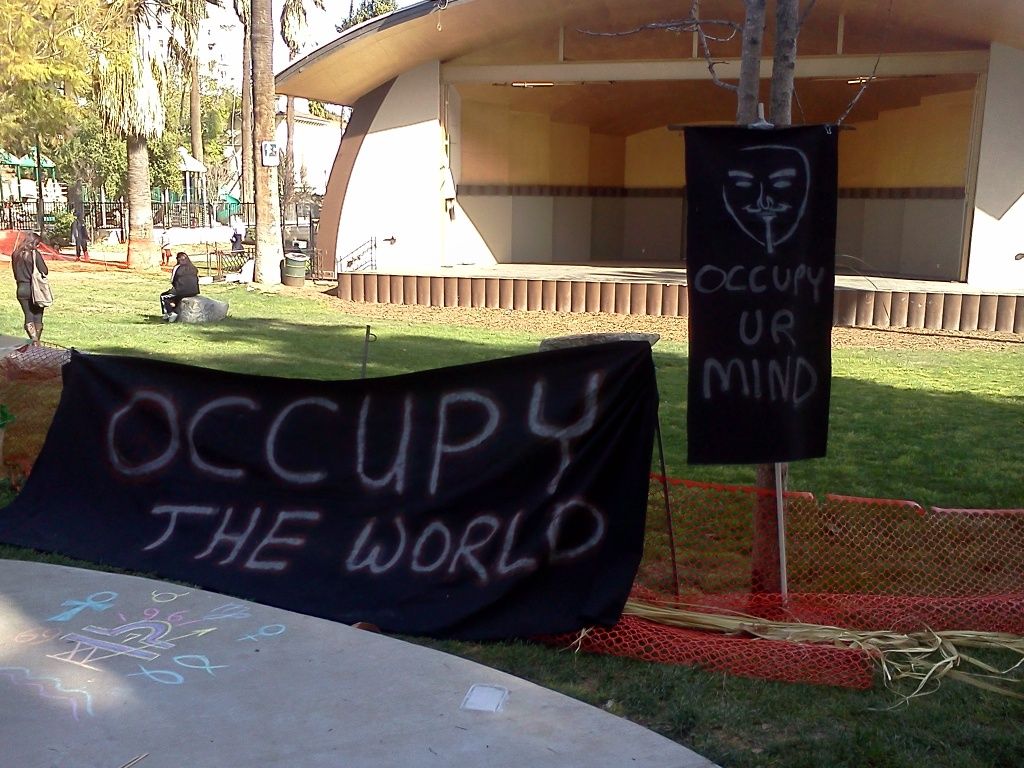 The Daily Schedule...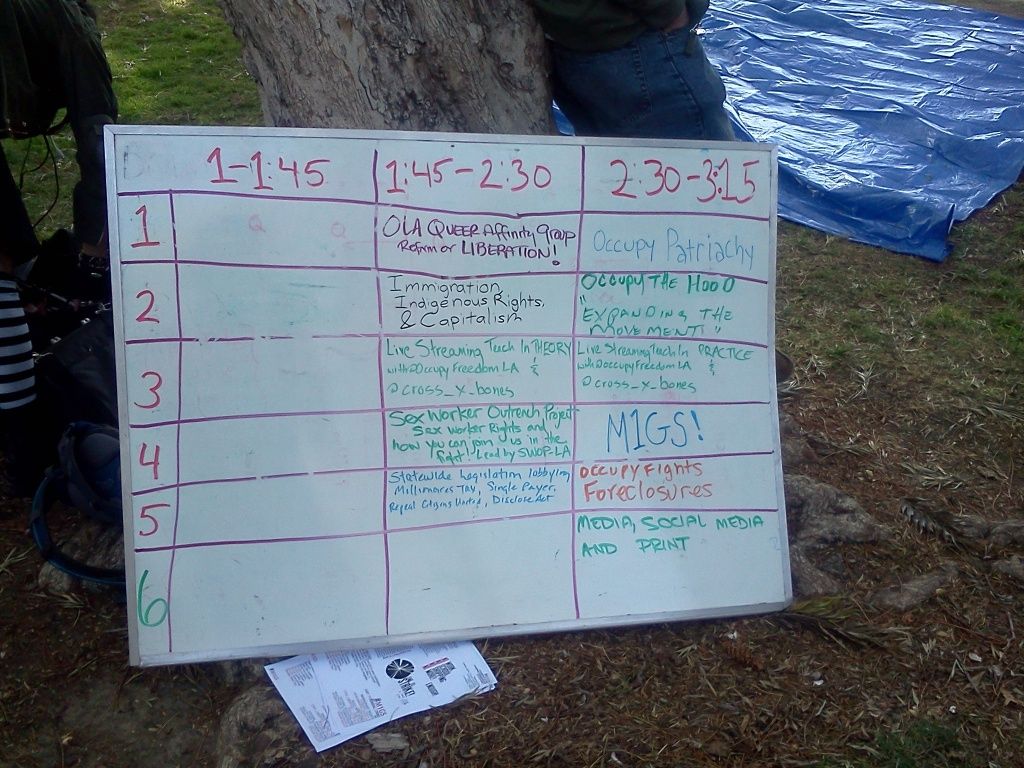 This is "OccupyFreedomLA" aka Suzanne. She's been one of the primary LiveStreamers documenting the events on Her UStream and Twitter Account surrounding the Occupy Movement in LA from it's beginning and into it's eviction.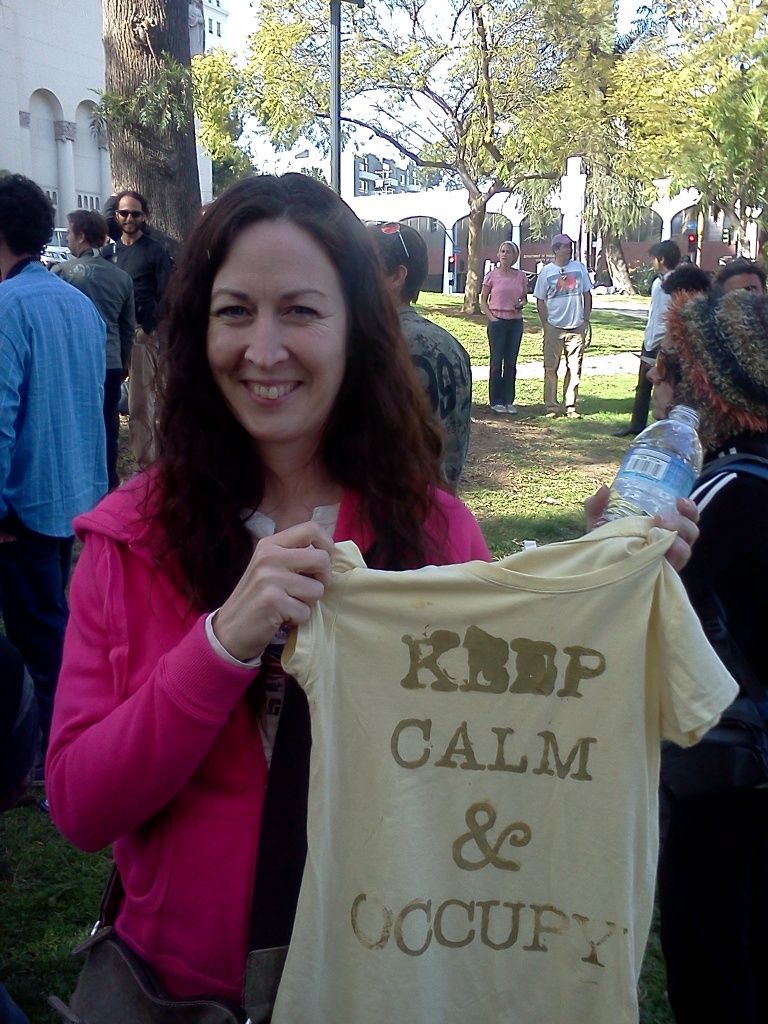 She told me that since the Eviction the movement has largely survived without a permanent home, focusing largely on responding to the Foreclosure Crisis with "Occupy Our Homes". In a way this brought the movement full circle, addressing the original source of the movement - the foreclosure crimes and mortgage fraud that Kamakazeed out Economy into a ditch. We talked briefly about the Prseident Mortgage Fraud Task Force with NY Attorney General Eric Schneiderman which I diaried in January. She was hopeful about it but still skeptical. I told her that when even a hardcore skeptic like Matt Taibbi had been practically giddy on Countdown when he pointed out that Schneiderman and CA AG Kamala Harris had been instrumental at making sure the banks didn't get off the hook for future prosecutions and suits as a result of the $26 Billion Settlement.Her concern was that nothing yet was in writing. We'll have to see how that all turns out once all the lawyers have the papers drawn up.

As far as whether the Schneiderman Task Force we'll lead to meaningful prosecutions, we probably won't know anything about that until it actually happens. Grand Jury Secrecy and Federal Prosecutorial Rules generally require confidentiality for all potential targets until an actual Indictment is filed.It's good to see that Occupy goes on here, and not just in New York or a few other cities.

Since the eviction they've lost quite a bit of profile, and may have even become a potential liability in the Senate Campaign of Elizabeth Warren. Having the issue of the encampment and it's conflict with state park and camping laws may have generated a great deal of necessary tension, but whether to camp or not to camp was never to me the point of the movement. If it's going to have a long term impact it's going to have to learn to adapt and adjust to withstand the forces, from the Koch's to Karl Rove and his SuperPac, allied against them.

How all of that will ultimately work itself out remains to be seen.Gradually the crowd began to grow as the sound system was tested.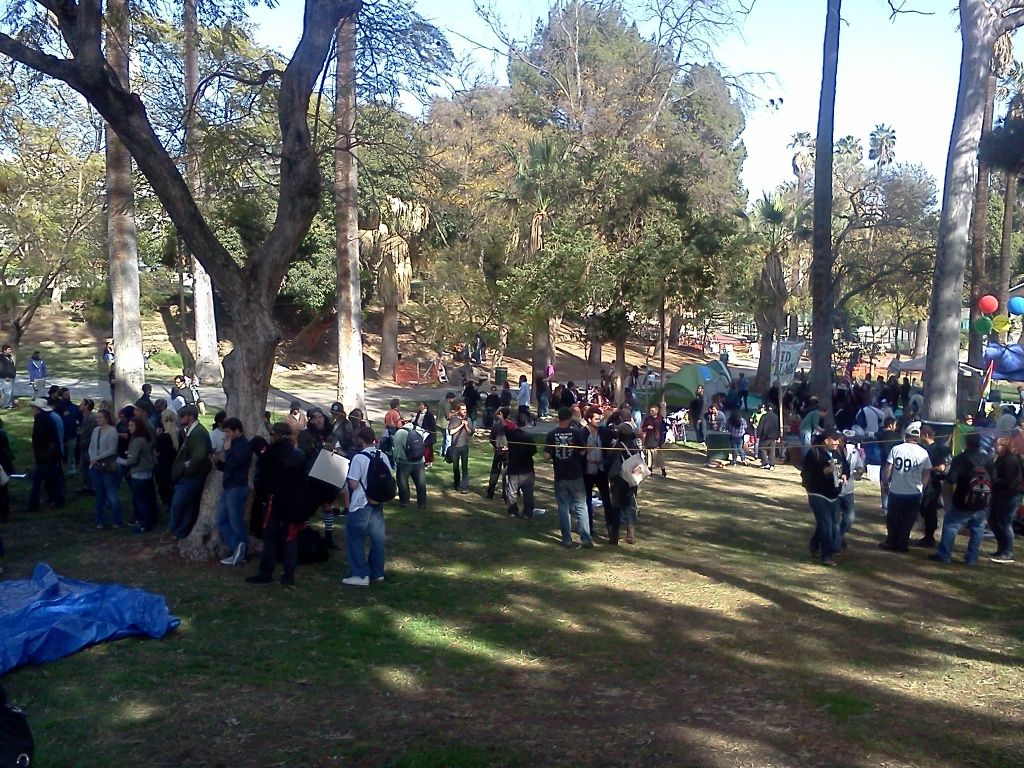 And eventually Tom appeared..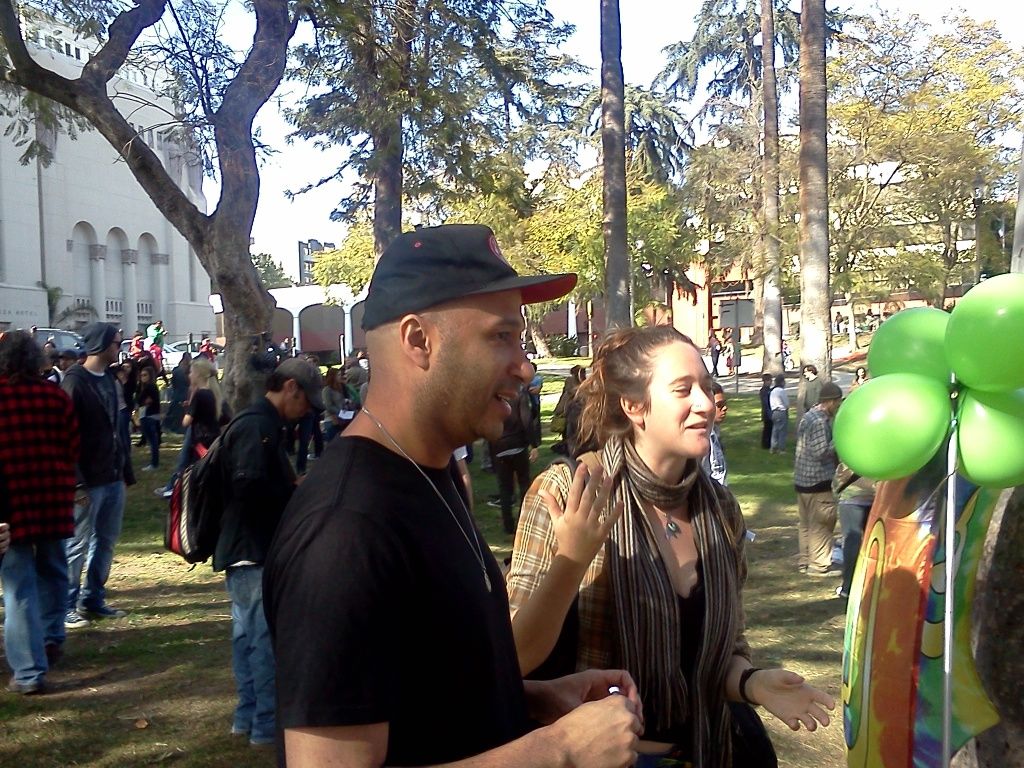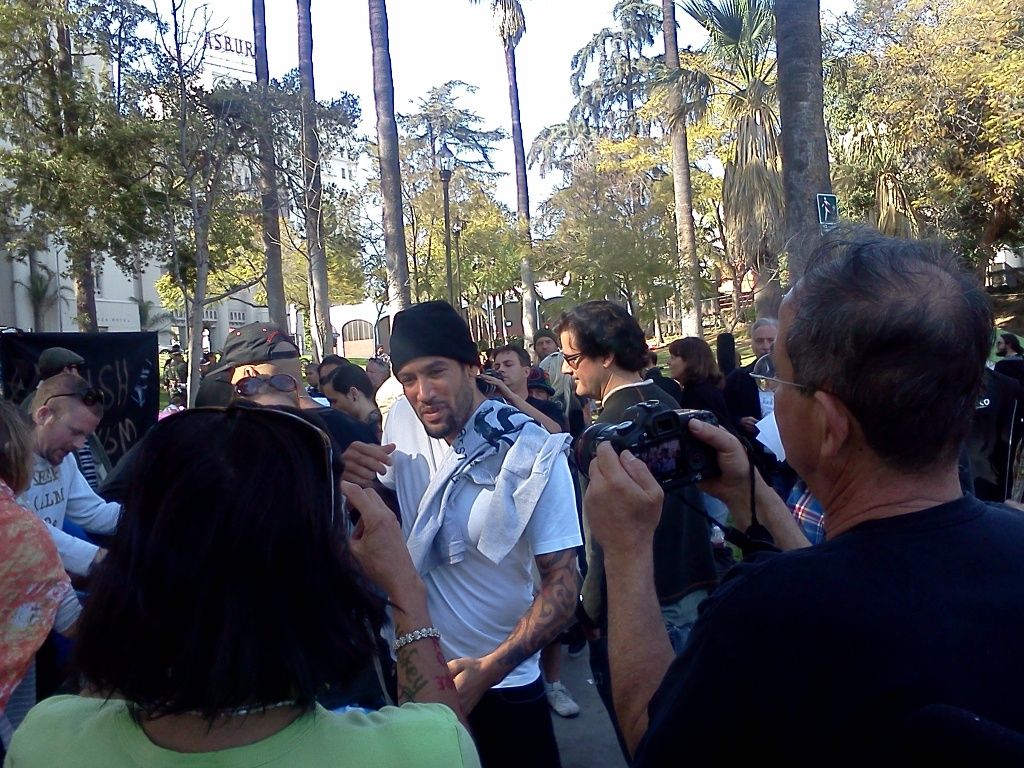 When he arrived I went up to Tom and said "Hi", when he didn't recognize me, I said the magic password. "B.R.C." After which he went '"Oh - HI!!! Wow!"Yeah, wow, it's been a while. At least 15 years. Over 20 Years ago Tom and I were both members of the L.A. Chapter of the Black Rock Coalition, the organization formed by Guitarist Vernon Reid, Manager Konda Mason and Village Voice Journalist Greg Tate.

By building a network of like-minded artists Vernon was able to meet other members of what would become his Grammy Winning group Living Colour.Those were interesting days, and in many ways we were much like Occupy is now, railing against a status quo of casual racism and dismissal that assumed any musician with a certain "Look" had to conform to a certain style. If you had long curly hair, you had to be in a Pop-Rock Hair Band If you were Black you had to be playing R&B, or Rap or maybe Reggae.None of us saw things that way. We were going to change the world, and in a way - the world of music did change, but not exactly the way we planned. At the time Tom was in a Funk-Influenced Hard Rock band signed to Geffen called "Lock Up". Even though they'd signed a multi-album deal, Geffen dropped them after one disc as soon the music intelligensia dismissed them as a second generation Chili Peppers.Tom wrote about their clear breaching of contract at the time, and said their response was "Sue us, as if you had the money...". Which they didn't. That's why the contract for his next group, Rage Against the Machine included a huge cancellation penalty. Even Tom has his capitalist side, and had more than a few actual reasons for his Rage.And there's also being a Political Science Major at Harvard about the same time as one Barack Obama.

These days, after the breakup of RATM, and his stint with former Soundgarden frontman Chris Cornell with Audioslave, he's been working solo as The Nightwatchman. Today as he has been of late, with compadre Ben Harper.Here they perform a song I believe is called "A Better Way". Pardon the shakiness, I was trying to hold the phone over and above the crowd and didn't have much leverage. Also I have always had a slight hand tremor, it's great for playing guitar not much for this.
This one was "World Wide Rebel Song".
And "Save the Hammer for the Man".

After the performance I gave Tom a present. Last year I'd recorded a cover of a the Lock Up song "Peacekeeper". When I told him he went "That song Jams!" "Yeah, and that's what I told you last time we talked" (just before a Dio Show in the mid 90's at the Hollywood House of Blues), wherein I told him how I'd seen the final 'Lock Up" show and they didn't play their best song. Which was "Peacekeeper". Admittedly I'd kinda bitched him out for it then. So I did it now, just because it does Jam and it needed doing.On the CD was also a copy of the Japanese Disaster Relief Song I did with my wife, and a few tracks from my last album, and a few from my next album of covers.One of which was this one, "Peacekeepr" which was originally written and recorded by Tom's old band Lock Up.



Tom was getting swamped with people coming at him and after him once he finished. I've never been a big Ben Harper fan - although he clearly has a great voice - I just hung around for a bit.It was good seeing him again, he's been in this fight and fight like it for a very long time. That kind of stamina is what Occupy is going to need, and it was good to see Occupy still alive and functioning despite the physical violence and intimidation so many cities have used against them. It's going to take more than just Tom and Ben to keep this movement going, it's going to take a sustained and focused effort by the people to keep pressure on the Prosecutors and Politicians to do the right thing. To put those criminal banksters where so many of they belong...The Hell Off of Wall Street and for some of them, In Prison.

Vyan